Today I have a tutorial for making a fabric business card holder. This is a scrap buster and can be used for giftcards too, a gift within a gift. Check it out!
Ready to make one? It's pretty easy!
Start with two pieces of fabric, 5' by 10'. I used two different fabrics for this tute but you could use the same print if you like. And a piece of interfacing of some kind to give the holder some structure. I used a scrap piece of embroidery stabilizer because that's what I had. The stabilizer is slightly smaller than 5' x 10'. And that was fine. The scrap wasn't quite big enough and you can see in the picture my cutting was a bit wonky - that's ok too! (I love a project where a little wonkiness is ok.)

Put the two fabric pieces right side together, and lay the interfacing on top. Stitch around the outside using a 1/2' seam, leaving about a 2' opening for turning on the long side. You can see where I left the opening between the arrow below. It's important the opening is along the long side.
I forgot to take a picture, but clip the corners, then turn the fabric right side out.

And iron flat.
Fold the fabric in half, with the fabric you want for the outside color facing out. Put a piece of tape along the folded edge.

Stitch along the side of the tape. This stitched line will help the holder fold well.
Fold the sides to the inside 2'. Iron and pin in place. When you fold this in half, along that center line, the two sides should be flush.


Stitch around the outside edge. This stitches the pockets in place AND closes the open area you left for turning.

Ta-Dah! Ready for business cards, credit cards, whatever you like!
I made this one to hold a giftcard for a coworker's birthday. To figure out where the embroidery goes, I cut a strip of paper 5'x10', folded it like the business card holder, and used that as a template to figure out the size and placement of the embroidery.
As always with anything I make, I welcome your suggestions to improve.
Now I'm off to find places to link this to. If you have suggestions where I should link to, please let me know!
Thanks for stopping by!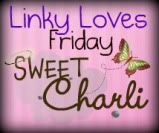 "