Every once a while my husband turns on the show "Hoarders". Watching this show makes me want to go shopping! Generally I will see something on the show that a hoarder possesses and tell him how much I like it and I should get out and buy one. NOT the reaction my sweet husband was going for.
I decided that while I personally couldn't pull off the slogan, I know someone in the house who could. So this shirt was rescued from the Goodwill pile and subjected to my scissors.
(Perhaps this way of doing things is not the best way, but if you have suggestions I am willing to learn! My next move is to purchase some TShirt refashioning patterns, but just playing is fun right now))
Then, using a water soluble marker, traced around the arm holes and bottom of the dress onto the TShirt.
In an effort to cut each side the same, before cutting, I folded the shirt in half lengthwise with an effort to line up the drawn marks as much as possible.
At this point, turn the cut shirt inside out and sew the new side seams together. I don't know why I didn't take a picture but this is a simple step, right?!
Now for the ruffle. I laid down a ruler and drew lines with the marker, 1' wide.
Now my absolute least favorite part of sewing. (2nd is cutting) is pinning. But alas, pins are a necessity at this step. Pin the ruffle to the bottom of the dress.
Spritz off any remaning marker lines and you have a cute statement dress for an unbelievably cute kid.
Can't stop staring. At her unbelievable cuteness.
Janimal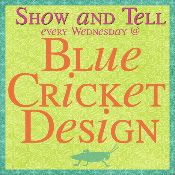 http://thetrendytreehouse.blogspot.com/