Just a quick tutorial about some super duper easy little softies I made this week.
Meet "Blue" the sheep.
I got started by selecting Blue from the crowd of animals. He stood out. I think it was his blueness that caught my eye.
Then I cut a piece of wool felt roughly the same size as the first cutout.
I drew a sewing line about a half an inch around Blue, and pinned the right side of the fabric to the piece of wool felt. (The key here, is to not have any sharp angles to sew. It makes a difference when turning.)
I sewed sorta kinda on the line I drew, leaving about an inch and half wide opening to turn.
And handstitched the opening closed.
But then he might miss all his friends.....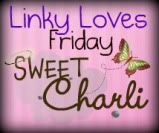 "